Today's blog post features my Etsy team mate,
Lehane
.
Lehane does very complicated things with jump rings. Anybody who can do that chainmaille stuff has my utmost respect and admiration. I tried it once. Nearly went blind and threw my pliers down in disgust.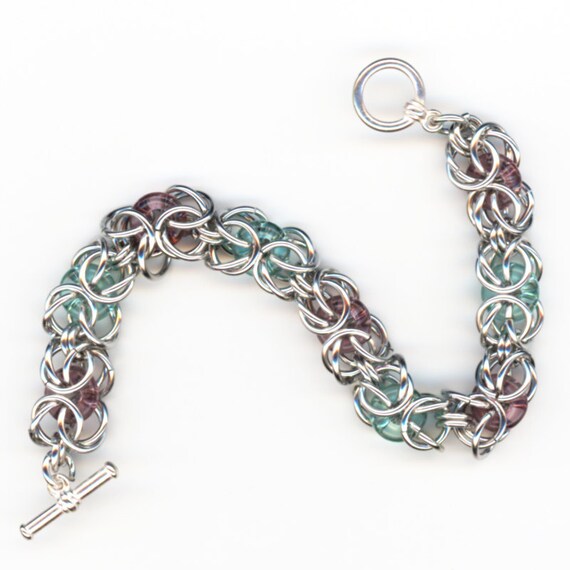 Aquamarine Amethyst Chainmaille Bracelet
Let alone doing it in a straight line, she can do it in circles, too!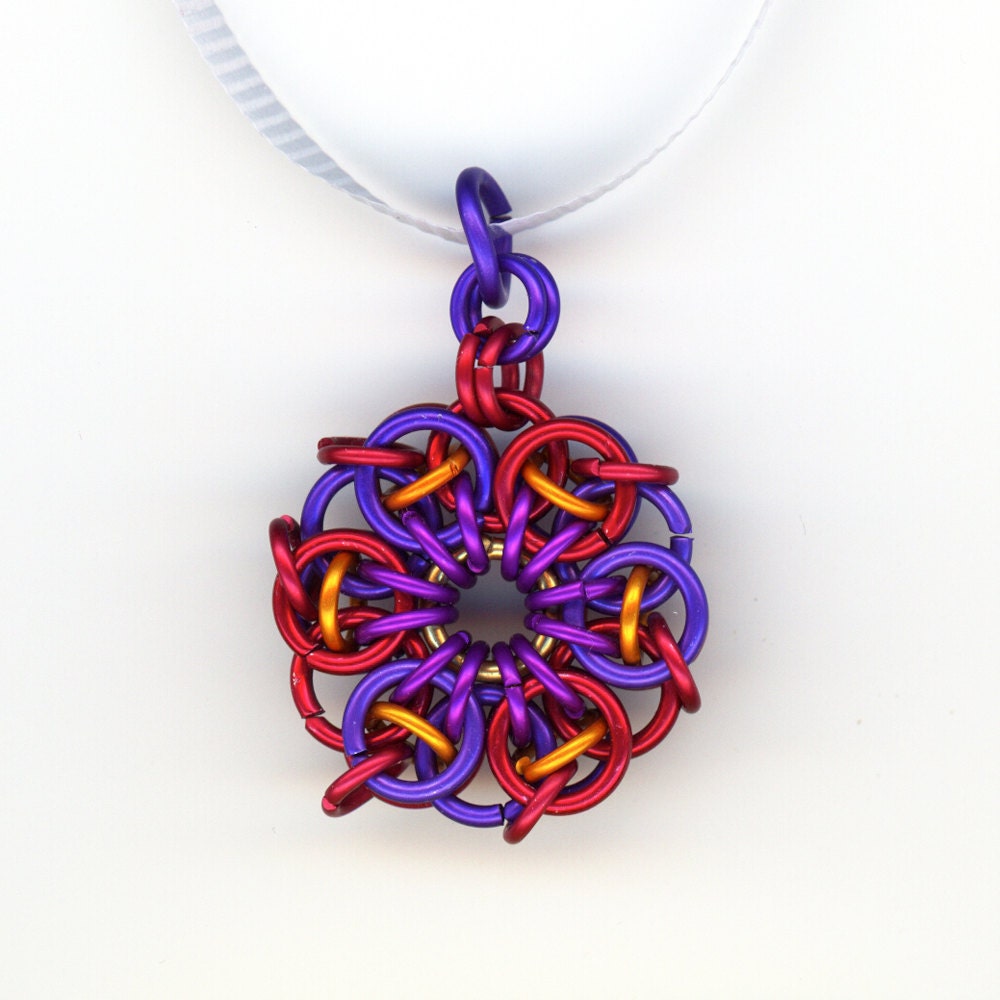 Holiday Chainmaille Ornament
Lehane is also into using those amazing dichroic glass pendants in her jewellery:
Pink and Black Necklace
An eye for colour is also evident in Lehane's designs: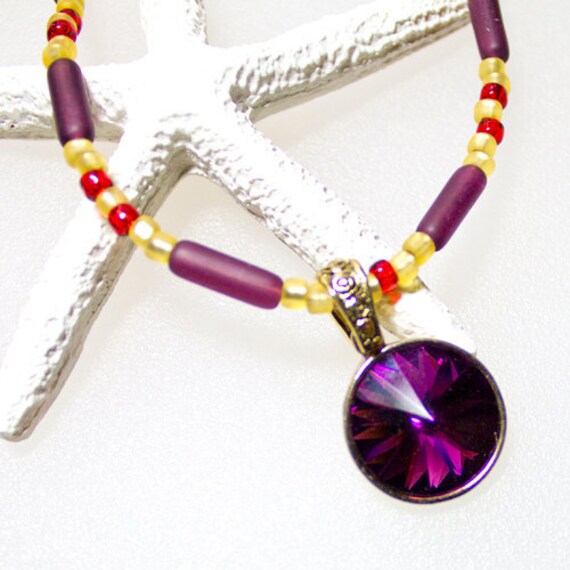 Amethyst Rivoli Crystal Pendant
Go have a look at
her shop
, it's packed full of more lovely pieces like these!